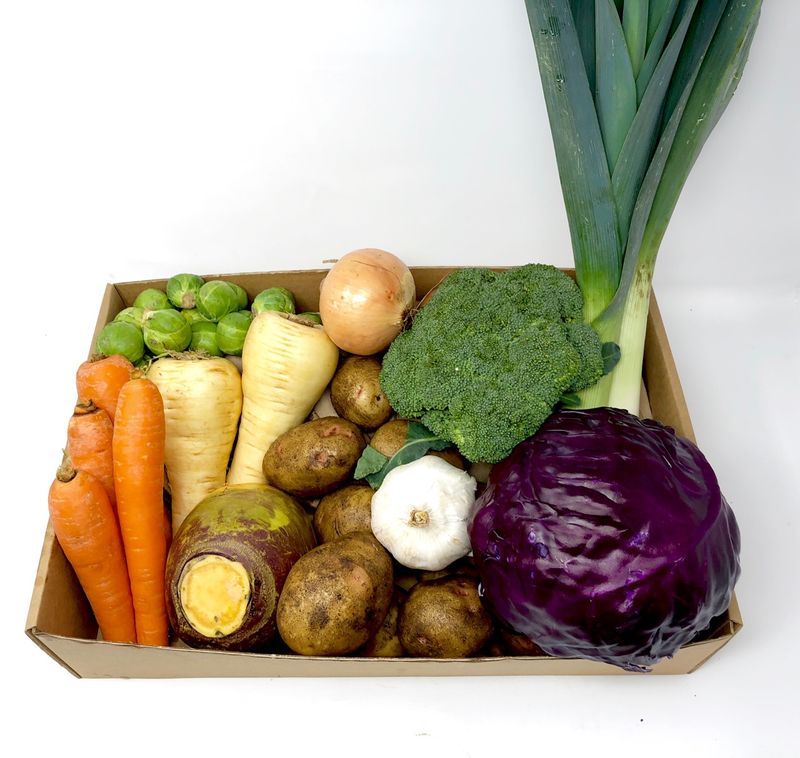 Christmas Veg Box
PLEASE NOTE THIS BOX IS FOR
COLLECTION ONLY.
WE CANNOT POST THIS ITEM.
Delicious Local Produce- Christmas Vegetable box
Regular 4-5 People
Large 6-7 People
These boxes are to be collected between 22nd-23rd December 2018. Simply order online, select the 'pickup from Hastings' option at the checkout and let us do the rest. We will send you an email notification to remind you to collect it!
Regular-
King Edward Potato 1.2kg UK
Onions 500g UK
Carrots 650g UK
Parsnips 800g UK
Swede x 1 UK
Brussel Sprouts 500g UK
Red Cabbage x 1 Medium UK
Leeks 500g UK
Garlic 1 Bulb-Spanish
Large-
King Edward Potato 1.8kg UK
Onions 1kg UK
Carrots 1kg UK
Parsnips 1kg UK
Swede x 2 UK
Brussel Sprouts 900g UK
Red Cabbage x 1 Medium UK
Savoy Cabbage x 1 Medium UK
Leeks 900g UK
Garlic 1 Bulb-Spanish
£14.00